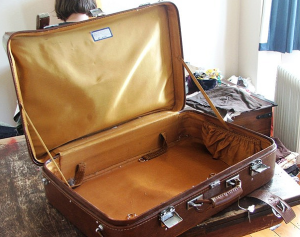 So, at the last minute, I decided that our family needed a beach vacation. As you probably know, the last minute is a terrible time to decide you want an ocean-front room at a popular vacation destination, especially over a holiday weekend. But I wasn't going to let that thought deter me from at least investigating the possibilities. And, what if changing just one or two details would get the vacation rolling?
Well, the hotels were either full or over budget, so I decided to try this website my best friend suggested, www.vrbo.com. For the price of a hotel room without a view, I found an ocean-front condo with one bedroom, bunk beds, a sleeper sofa in the full living room and a full kitchen. Did I mention it had on-site laundry? Perfect for taking care of wet towels and bathing suits after a trip to the ocean, or to the pool on the property. And I found this Thursday late afternoon before a holiday weekend.
So, before booking that same old hotel room, I recommend visiting www.vrbo.com. I was very happy with my experience and I will use them again in the future.